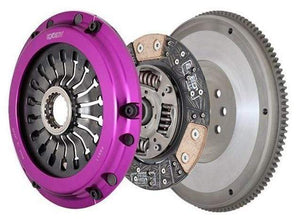 This item is direct replacement for the full clutch assembly, flywheel, clutch cover and disc. The new flagship single plate clutch kit which utilizes both metal facing and organic facing disc materials activated during different stages of engagement. A great evolution in clutch technology that includes benefits of both popular sports clutch disc materials with ultra lightweight construction and improved engagement characteristics. Enjoy easy half-clutch engagement with pedal force to be lighter or equivalent to OEM clutch system. The clutch still maintains the high power durability expected from metal clutches while maintaining smooth engagement with no clutch shutter noise. Truly a great all around clutch kit from stop and go traffic to highly engaged sporty driving.
Torque Capacity
263 Torque Capacity Wheels
We highly recommend it for highly tuned or stock N.A. engines for street and track use.