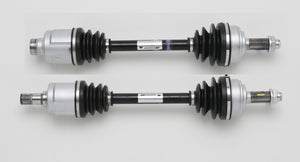 Most of the troubles of the drive shaft are not the lack of strength of the drive shaft itself.
Once the internal movable parts of the drive shaft are scratched by an unreasonable input, they are constantly caught and create a heat pool, which eventually causes seizure in a high temperature state where grease boils.
No matter how thick the drive shaft is strengthened, it will not be improved unless it is built inside.
Drive shafts are built, not strengthened.